Blackburn Cathedral
Lateral Design Studio has worked with many accomplished designers, celebrities and companies to create functional pieces of art for various applications, a skill which we lead the way in.
One project, which we are extremely proud of, was our involvement in the development of Blackburn Cathedral, a beautiful and historic structure in the heart of Blackburn, Lancashire, working with the Blackburn Cathedral Quarter Partnership.
The partnership, a joint venture between Maple Grove Developments, Darwin Borough Council and the Church Commissioners, was tasked with placing the Cathedral at the heart of Blackburn's communities through opening up its precincts, introducing a series of new edge buildings and the creating a new square and gardens.
Working in conjunction with Plant-IE, the architects of the project, Lateral Design Studio supplied more than 150m of its Interlaken cast iron gratings, as well as over 200m of slot drain, to provide an aesthetically-pleasing solution to enhance the development's surroundings.
Commenting on the project, John Harte, Managing Director of Lateral Design Studio, said: "This was an exciting project to be involved with, given the complexity of it. The heritage and history of Blackburn Cathedral is a joy to behold and the development, particularly the public realm design, really is something of beauty. Our input has complemented the architecture perfectly and I am incredibly proud to have been involved throughout the design process."
Whether it is a small project or a massive undertaking, the team at Lateral Design Studio has the capability to deliver in a timely and efficient manner.
Get in Touch
If you'd like to hear more about our products and how they can benefit you then please get in touch.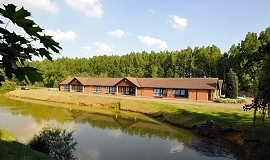 Lateral Design Studio Ltd
Unit 4 Double Arches farm Eastern Way Heath & Reach Bedfordshire LU7 9LF

Call Us: 0208 450 2244
Email Us: info@lateraldesignstudio.co.uk