Tatton Park Show Garden
RHS Flower Show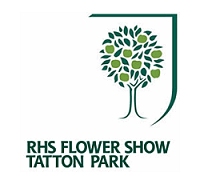 Lateral Design Studio's stunning designer drain covers share a rich history with the RHS Tatton Park Show. In the summer of 2012, its stunning designer drain covers were on full show in the gardens and, in 2016, Lateral's patinated cast iron drainage channels were featured as part of Tristen Knight's award-winning Brownfield Beauty Garden.
Tristen, the 'RHS Young Designer of the Year' for 2012, drew inspiration from reclaimed materials and industrial architecture reminiscent of 19th and early 20th Century brownfield sites and Lateral Design Studio's patinated cast iron drainage channels complemented the design perfectly. With the assistance of Lateral Design Studios, Tristen was able to resurrect this space to become a garden of great character and charm with Brownfield Beauty.
John Harte, Managing Director of Lateral Design Studio, said: "It has been a joy for us to be selected to work with a young and talented landscape designer such a Tristen. We are delighted that he won the coveted 'RHS Young Designer of the Year' and are looking forward to creating further designer components for his future projects."
Manufactured out of recycled cast iron, Lateral Design Studio's highly robust drainage channels are transformed into decorative and aesthetically pleasing designs. While they will naturally rust and develop a dark patina, this produces a natural and rustic look. All Lateral Design Studio projects can be created with a range of other quality materials and finishes, which can be made to fit all major manufacturers.
Please click on any of the images below for a larger view.
Get in Touch
If you'd like to hear more about our products and how they can benefit you then please get in touch.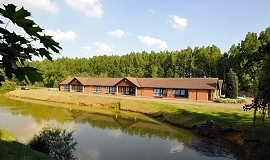 Lateral Design Studio Ltd
Unit 4 Double Arches farm Eastern Way Heath & Reach Bedfordshire LU7 9LF

Call Us: 0208 450 2244
Email Us: info@lateraldesignstudio.co.uk