Finishes

Raw As Cast
The Iron Age team are purists when it comes to their castings. They believe in letting nature take its own course with every material in the outdoor environment, whether it is wood, stone or metal.
Baked On Oil Finish For clients wishing to bypass the bright orange oxidation period and allow the cast iron to gently settle into a chocolate patina, we offer a baked oil finish.
We apply vegetable oil to the pre-oxidised grates then bake in a powder coater oven. The process polymerises the oil and gives the grates a smooth texture and a chocolate brown finish.
This offers an environmentally-friendly oil finish, which wears off over time once installed externally.
Painting and Powder Coating We offer a range of different finishing applications to cater for all types of projects, including residential, hospitality, commercial and retail. From powder coated to a putty able metal, Iron Age offers a range of finishes such as copper, bronze and many more, which can be sprayed onto Iron Age gratings.
If you require a match for an exact shade, then please forward samples or photos to us at info@ironagedesigns.co.uk
Our Details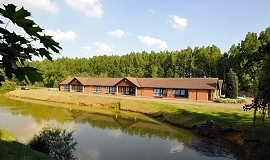 Lateral Design Studio Ltd
Unit 4 Double Arches farm Eastern Way Heath & Reach Bedfordshire LU7 9LF

Call Us: 0208 450 2244
Email Us: info@lateraldesignstudio.co.uk